Welcome to Restronguet Barton
Positioned in a beautiful corner of South West Cornwall, Restronguet Barton offers unrivalled locations for weddings, two holiday cottages and a caravan club site.
The Peninsula of Restronguet, situated on the gentle waters of the Fal Estuary is a well kept secret. With great footpaths, easy access to our local beach and the famous Pandora Inn a fifteen minute walk away along the coastal footpath, we feel truly blessed to call such a gorgeous place our home!
We love that we can share this, be it through visitors staying in either one of our 400 year old holiday cottages, bringing their own van to stay in our 5 van Caravan Club CL site or getting married at our wedding venue with its spectacular views.
Restronguet Barton is very much a working family farm, run by brothers Matthew and Paul Dale. We mainly grow arable crops, and for those of you that like to support local produce, our malting barley goes to make St Austell Brewery's 'Tribute.
The farm offers great walking and views, as does the surrounding area, with a teriffic network of foothpaths. With our own foreshore you can take your rod and line when you walk your dog and catch your own supper – mackerel and bass abound in these waters. Just a 5 minute walk away  is the very pretty Restronguet Weir. This small beach has wonderful panoramic views of the Fal offering safe swimming and the water is normally a degree or two warmer than the Atlantic coast.
We would be delighted if you would like to come and visit us and share our wonderful location with us. People often ask if we take the scenery for granted. Although we grew up with it around us and it is so familiar we still enjoy it every day.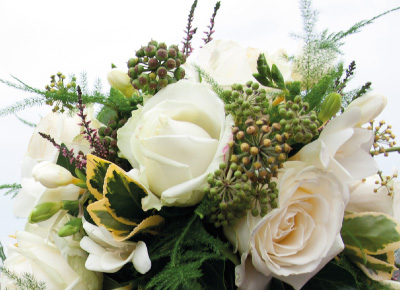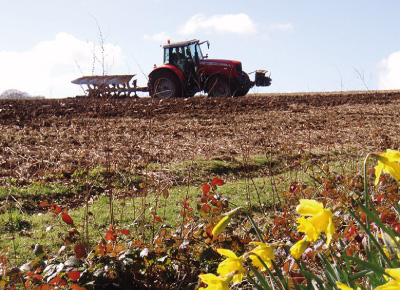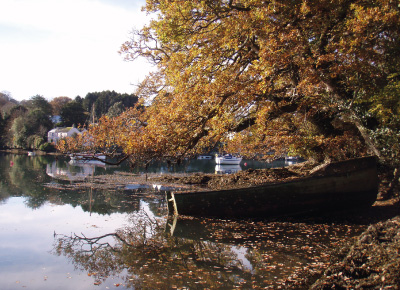 ---